Human Being

Family
Hominidae
Description
Humans are closely related to other primates but have a highly developed brain, capable of abstract reasoning, introspection, and problem solving. Having four limbs they only use their two hind legs for locomotion. With little bodily hair compared to related species.
Like most higher primates, humans are social by nature and are uniquely adept at utilizing systems of communication for self-expression, the exchange of ideas, and organization. Humans are noted for their desire to understand and influence their environment, seeking to explain, manipulate and utilize natural phenomena through science, philosophy, mythology and religion. This natural curiosity and intelligence has led to the development of advanced tools and skills such as making fire, building complex constructions, cooking food, usage of clothes and developing numerous technologies.
The highly developed structures and technologies have unfortunately also led to overconsumption and destruction of their natural environment. Humans are the only species known to over eat, over consume, lead mass killings in order to dominate their own species as well as others. This is what has caused most, if not all the problems we are experiencing in the Baltic Sea region today.
Continue reading...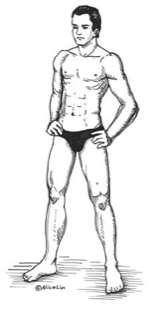 Species' local name
English:
Human Being
Svenska:
Människa
Suomi:
Ihminen
По-русски:
Челове́к разу́мный
Esti:
Inimene
Lietuviškai:
Žmogus
Latviešu:
Cilvēk

Polski:
Człowiek rozumny
German:
Mensch
Dansk:
Menneske